Judine Farley, LAc
Where I practice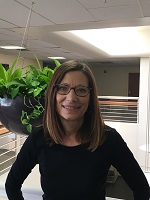 Westminster Medical Offices
11245 Huron St, Westminster, CO 80234
Saturday, 9 a.m. to 1 p.m.
To schedule an appointment, call: 844-800-0788
About Me

I worked as a Registered Nurse for many year prior to undergoing my training in Chinese Medicine. In 2001 I graduated from the Colorado School of Traditional Chinese Medicine and since that time have remained certified with the National Certification Commission for Acupuncture and Oriental Medicine (NCCAOM). In addition, after I obtained my Master's Degree in Traditional Chinese Medicine (TCM), which focuses mainly on the physical level of care, I pursued an internship to learn the Classical 5 Element style of Acupuncture which provides a knowledge base for helping people with more emotional troubles such as depression, anxiety, and PTSD.
About My Practice

Because of having been a Registered Nurse I feel able to bridge the knowledge gap between the Western and Eastern approaches and ideologies on health and healing. I believe there are many health problems Western medicine is more suitable to treat and many where Eastern is an excellent alternative but the two combined can provide the best results possible. My emphasis is on finding the correct treatment to assist in healing the whole person by taking into account the physical, emotional, mental, and environmental aspects involved in regaining or maintaining health, balance, and well-being. My approach combines empathy, gentleness, and integrity to get to the heart of the issues and concerns of my clients. I enjoy helping individuals of all ages to reach their highest potential wherever they may be along their journey.

How I thrive

I love gardening, reading, and creating art projects with mosaics or pottery. Whenever I have vacation time I love to travel to learn about other cultures and get to see the great museums and architectural sites in our world, and afterwards I am happy to return home to beautiful Colorado.