Therapeutic Massage - FAQ
When should I get a massage?
Any time is a good time to get a massage. You don't need to wait until you're injured or experiencing stress. Massage can work as preventive care for your body and mind. Regular massages can help you cope with both physical and emotional stress and can keep stress from causing discomfort or pain to your body.
Do I need to be a Kaiser Permanente member to receive a therapeutic massage?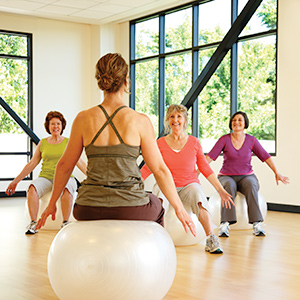 The Kaiser Permanente Center for Complementary Medicine is open to everyone. You do not have to be a Kaiser Permanente member to come to our facilities and receive chiropractic, acupuncture, or massage treatment. Whether you are a member or nonmember, you will receive the same high-quality care.
Do I need a referral from my primary care physician?
No. You may contact the Center for Complementary Medicine directly to learn more about the services provided or to book an appointment.
Are there times when I should avoid getting a massage?
Please consult your massage therapist before you begin your massage if you have any of the following conditions:
A systemic infection, such as a bacterial or fungal infection
Certain types of cancer, such as leukemia or lymphoma 
Severe cold or flu and related muscle soreness 
Fracture, bleeding, burns, or other acute injury 
Liver and kidney diseases 
Pregnancy-induced diabetes, toxemia, eclampsia, or pre-eclampsia
High blood pressure (unless under control with medication) 
Open skin lesions or sores
What types of massage do you offer?
The most common types of massage we offer are:
Craniosacral therapy, which focuses on the tissues around the skull and spinal cord
Deep tissue massage, an intense massage for the relief of chronic conditions
Integrative massage, which combines massage with other bodywork techniques
Neuromuscular massage, a massage of precise points for pain relief
Prenatal massage, which promotes relaxation during your pregnancy, relieves stress on joints, reduces swelling, and prepares muscles that will be used in childbirth
Sports massage, which is used to prevent injuries before sporting events and soothe muscles afterwards
Swedish massage, which is used to ease muscle tension and promote relaxation
Trigger point therapy, which is used to release muscles that have been overused or injured
How much time do I need?
If you only want your practitioner to work on a couple of problem areas, a 30-minute massage should be enough. If you'd like to work a few areas, you may want a one-hour session. This may depend on your needs and the type of massage you'd like. Your practitioner will usually be able to massage your entire body in an hour-long Swedish massage session. For your first session, you should arrive 15 minutes early so you will have time to answer questions about your needs and your health history.
I have sensitive skin. What do you massage with?
We use a hypoallergenic massage cream. Your practitioner will always ask before using any other products.
What does a massage therapist's license or certification mean?
Certification means that the massage therapist has successfully passed a specific course or test and been granted a certificate. There are state and national certification tests for massage therapists.
What happens during a therapeutic massage?
After you have filled out the proper forms, the massage therapist will take you to a private room where you will undress to your desired comfort level and get on the massage table. A sheet or towel will be provided. The therapist will tell you whether to start the massage lying on your stomach or on your back. There will be a pillow or bolster on the table for you. If you're lying face down, the pillow or bolster goes under your ankles. If you're lying face up, it goes under your knees. Feel free to ask your therapist if you have any questions; he or she will be happy to explain.
When your therapist finishes massaging one area of the body, he or she will re-cover that area and undrape the next area to be massaged.
Can I work out after my massage?
It's best to wait 24 hours before working out because any fast, vigorous movements after massage may strain the muscles. If you absolutely have to work out the same day, wait at least four hours after the your massage.
Why is it important to drink water?
During the massage, cellular waste and toxins are released. Drinking water can flush those out of the body. Staying hydrated can also help your muscles recover more quickly.
How often should I schedule a massage?
Your provider will discuss your condition with you and recommend a treatment plan.
Can I speak during a massage?
There are times when you should speak up during a massage. If anything makes you uncomfortable, please let your therapist know. If the massage is too light or too strong, speak with your therapist so that you get exactly what you are looking for.
Will a massage hurt?
Overall, a therapeutic massage should feel good. Massage does not have to be painful in order to effect change. A light massage that doesn't probe very deeply into your muscles and shouldn't hurt at all. If you have tension deep within your muscles, you may need a more intense massage that may cause slight temporary discomfort while your practitioner is working on a particular muscle. Some people prefer deeper massages, while others prefer lighter ones. There is no right or wrong way. Make your preference known to the therapist, and give feedback at any time during a massage.
How to schedule an appointment
To make an appointment, please call 844-800-0788.