Therapeutic Massage Providers
Carrie Easton, LMT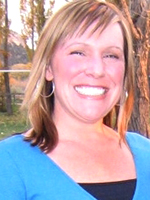 Carrie Easton graduated from the Massage Therapy Institute of Colorado in the 1000 Hour Certified Massage Therapist program. The school has an emphasis in therapeutic massage. Carrie is also certified as a personal trainer and graduated from the Ohio State University with a Bachelors in Science in Dietetics. Carrie enjoys snowboarding, hiking, camping and paddle boarding in her free time.
Massage Techniques:
Deep Tissue

Myofascial Release

Neuromuscular Therapy

Sports/Orthopedic Massage

Trigger Point Therapy
Hannah Beggs, LMT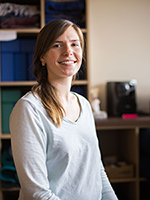 Hannah received her massage therapy certification in September 2011 by completing the 700-hour program at Colorado School of Healing Arts. She also completed the Associate of Occupational Studies program offered by the school in June 2012. Her AOS included advanced training in Neuromuscular Therapy and Oncology/Medical Massage. Hannah spent over 25 hours interning at Porter Hospital and Hospice of St. John's working on patients with cancer, other illnesses, and end of life stages. She has training in Healing Touch and attends a monthly clinic to keep herself grounded. It gives her a genuine sense of joy to see the anatomical and physiological responses the human body can have from touch alone. Hannah believes body awareness and the power of patient/client knowledge can set a foundation to allow the body to heal from within. She enjoys spending time with her rescued dog and admires the beauty of nature that is all around us.
Massage Techniques:
Neuromuscular Therapy

Medical Massage

Healing Touch

Swedish Massage
Aaryn Wika, LMT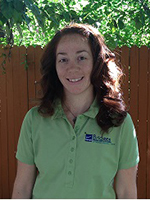 Aaryn graduated from Colorado School of Healing Arts 700-hour program in 2011 and again with her Associates of Occupational Sciences in 2013 with an emphasis on Reflexology and Manual Lymphatic Drainage. She is a Healing Touch Practitioner as well, believing that healing of the body occurs not only at a physical level but on an energetic level, as well. Her bodywork focuses on therapeutic and structural Myofascial techniques and working with the body as a whole functional unit. She is also a Registered Radiologic Technologist and Magnetic Resonance Technologist, along with having a Bachelors in both Biology with a focus on Anatomy & Physiology, and Psychology, from the University of Colorado. She is also an Anatomy and Physiology Instructor for a local Massage Therapy program. In her free time she plays ice hockey, enjoys painting and drawing, baking, and spending time relaxing with her kitties.
Massage Techniques:
Deep Tissue

Myofascial Release

Swedish

Healing Touch

Reflexology

Manual Lymhatic Drainage

Prenatal Massage

Joint Range of Motion
Cori West, LMT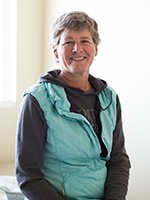 Cori's bodywork style is an intuitive blend of client-centered massage techniques encouraging all body systems towards greater health and increased well being. Specific studies in Lymphatic Drainage, Myofascial Release, and Craniosacral Therapy have created a massage session that can be deeply relaxing, restorative, and aid in the rehabilitation from injury or surgery. She received her training from the Colorado School of Healing Arts, licensed in the spring of 2012, and completed her Associates of Occupational Sciences in the summer of 2014.
Massage Techniques
Cranial Sacral Release

Lymphatic Drainage

Myofascial Release

Reflexology

Deep Tissue
Jes Lucero, LMT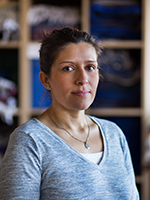 Jes has been practicing massage therapy since 2000. She graduated from the Colorado School of Healing Arts with 700 hours of training to become a massage therapist. She then went on to get an AOS Degree in Massage Therapy, which included over 1,200 hours of training. Along side her private practice she continued on with her health studies and in 2012, Jes received her B.S. in Integrative Health Care and English from Metropolitan State University of Denver. A majority of the work she has done over the years has been with children and young adults with disabilities including: ADD/ADHD, Autism Spectrum Disorders, Down Syndrome, Fragile X, among others. She has worked with teens that have been in abusive situations, and Police Officers & Medical Staff that have witnessed traumatic situations. She enjoys volunteering her time massaging at various events like bike races and tournaments of all kinds: karate, volleyball, baseball, poker, and others.
Massage Techniques:
Swedish

Healing Touch

Reflexology

Cranial Sacral Therapy

Trauma Touch Therapy

Pre-natal Massage

Infant Massage

Children & Adolescent Massage
Jaime Castillo, LMT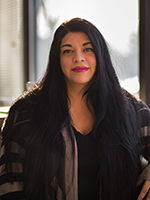 Jaime started her path to becoming a massage therapist after working in the medical profession for eleven years. She became interested in massage therapy through meeting and observing patients with chronic pain and various medical conditions, and hearing about the wonderful benefits of massage. She wanted a career that would allow her to interact on a more personal level to aid in the healing process through touch. Jaime graduated in 2010 from the Denver School of Massage Therapy. In 2011 she started her private practice and continues to give customized sessions to her clients. She is dedicated to providing a therapeutic massage for relaxation, relief of aches and pains, and balance with the mind and body. She believes that massage therapy is an interactive process between the therapist and client, and she tailors each massage to fit the individual needs of each client.
Massage Techniques:
Deep Tissue/Trigger Point Therapy

Swedish Massage

Sports Massage/Injury Massage

Reflexology

Hot Stone Massage

Prenatal Massage
Christine Gutierrez, LMT
Christine Gutierrez graduated from Denver School Of Massage Therapy in 2010. During the five years she has worked with many  clients using her specific modalities to reach the level of relaxation their bodies need. Her knowledge helps educate others on how massage can be beneficial in our everyday lives. Her passion is using massage to bring tranquility to her clients mind, body and soul and to show that with proper body care we can live a better and healthier life. She strongly believes that massage has the capability to give the body what it needs to start the healing process and reach the peace of mind we need.Christine uses various techniques but is known for Deep Tissue and Prenatal body work.
Massage Techniques:
Deep tissue

Swedish

Trigger Point

Prenatal

Hot Stone

Injury

Myofascial Release for TMJ Syndrome
Rose Fagan, LMT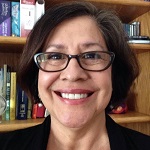 Rose Fagan is a graduate of the Colorado School of Healing Arts. She has been practicing massage therapy since 2007. Rose finds her work very rewarding. She loves connecting with her patients and creating an integrated massage that is customized for their needs. Rose enjoys walking with her Australian Shepard, Sophie, reading, movies and gardening.
Massage Techniques:
Integrative Massage

Reiki

Deep Tissue Massage

Trigger Point Therapy

Swedish Massage

Sports Massage