Patrick Noel, DC
Where I practice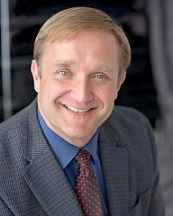 Briargate Medical Offices
4105 Briargate Pkwy, #125, Colorado Springs, CO 80920
Monday-Friday, 9 a.m. to 1 p.m., 2-5:30 p.m.
To schedule an appointment, call: 844-800-0788
About Me
I graduated from the National University of Health Sciences in 1997. Since then I have spent 20 years in private practice in the Denver Metro Area. Although I consider myself a family practitioner, I have extensive training in sports medicine and occupational medicine. As a former high school and collegiate athlete, I have first-hand experience with the physical demands and injuries associated with athletics. My ergonomic training comes in handy when assessing causation of injuries in the work environment and in the home. 
About My Practice
I understand my patients have different goals, expectations, and motivations. That's why I will do my best to customize your treatment based upon your desires and needs. Kaiser Permanente's integrated approach to health and wellness, always evolving, has become the model system in healthcare. 

How I thrive
Although most of my spare time is spent with my daughter, I enjoy playing softball and volleyball, weightlifting, camping, motorcycling and ATVing in the mountains. I am very grateful for the blessings of family, friends and good health.