About Us & Complementary Medicine
About Us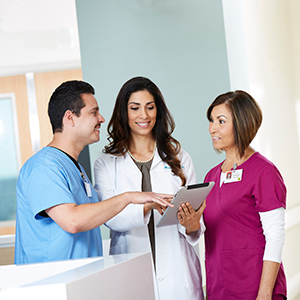 Kaiser Permanente is a trusted and valued health care source for more than 600,000 people in the Colorado region. Complementary Medicine practitioners are credentialed by Kaiser Permanente to ensure proper licensing and certification in their respective fields. Practitioners participate in a Kaiser Permanente-directed quality assurance program, ensuring that high-quality care is delivered to our patients.
Complementary Medicine (CCM) is part of Kaiser Permanente's integrated delivery system. If you are a Kaiser Permanente member, you will receive coordinated care from your entire Kaiser Permanente team. Your complementary medicine practitioner will be able to access your electronic medical record to learn your health history and communicate with your primary care physician and any specialists you may be working with. CCM is an integrative center where all of our practitioners work as a team.
About Complementary and Alternative Medicine
Today more Americans than ever are using complementary and alternative care to help manage or prevent a variety of health conditions. For some people, complementary medicine is an integral part of their cultural or personal beliefs. Others simply enjoy the way complementary care can help promote a greater sense of emotional, physical, and spiritual well-being.
You may be more familiar with complementary and alternative medicine than you think. Maybe you practice yoga to strengthen your muscles, increase your flexibility, and renew your spirit. Or perhaps you have a friend who takes a supplement of glucosamine or chondroitin for her aching knees, or a coworker who used hypnosis to stop smoking.

Chances are that you or someone you know practices some form of complementary or alternative care. In fact one-third of American adults do. When you include megavitamins and prayer for health reasons, the number jumps to 62 percent!