Nancy Bilello, RN, L.Ac.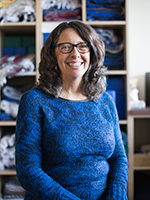 Nancy graduated from the Colorado School of Traditional Chinese Medicine in 1998 and has been in private practice for seven years. She is nationally board certified by the National Coordinating Committee for Acupuncture and Oriental Medicine and licensed in the state of Colorado. Nancy received a nursing degree from Nassau Community College in Garden City, New York, in 1988. She has seven years of oncology nursing experience at University of Colorado Hospital and nine years in home health care for oncology patients and people with diabetic, respiratory, and cardiac problems. Nancy has a special interest in using acupuncture as a complement to oncology treatment and is also experienced in treating chronic pain, internal medicine disorders, and women's issues.
Dallas Cox, L.Ac.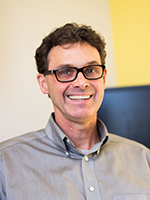 Dallas Cox received his bachelor of science from the University of California, San Diego, in 1986 and is a licensed acupuncturist. He is nationally board certified in acupuncture and Chinese Herbal Medicine by the National Coordinating Committee for acupuncture and Oriental medicine with licensure in the state of Colorado. Dallas received his training from the Colorado School of Traditional Chinese Medicine, which included three and a half years of study and an additional year and a half of clinical experience. Following his schooling, he worked and studied for two years under Dr. Lixin Zhang, a 10th-generation acupuncturist from China. He received further training for Dr. Zhang in general medicine and areas of specialization including asthma, pediatrics, post-stroke care, and head-injury recovery. In addition, his interests and experience include treatment of allergies, digestive problems, insomnia, menstrual conditions, muscular/skeletal pain, migraines and headaches, and smoking cessation.
Sarah Feinstein, L.Ac.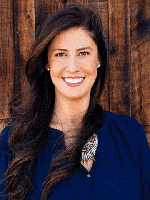 Originally from Austin, Texas, Sarah found a home in Colorado over 10 years ago. She did some extensive traveling when she participated in Semester at Sea, visiting over 15 countries including Brazil, South Africa, India, China and Japan. This is where she experienced Eastern medicine for the first time and fell in love with what it had to offer its patients: the body's natural ability to heal. Sarah received her Masters degree in Traditional Chinese Medicine from Southwest Acupuncture College in Boulder, CO-one of the foremost institutions for Traditional Chinese Medicine in the country. After three and a half rigorous years of study, Sarah completed over 2,000 hours in classroom work; becoming proficient in all theories of Traditional Chinese Medicine including herbal medicine. Along with the class work, she has completed over 1,500 hours in clinical internships. Included in those are specialty clinics including OBGYN, oncology, pediatrics, sports medicine, Japanese Kototama Inochi medicine, and Qi Gong body/energy work. Sarah became a NCCAOM board certified acupuncturist and herbalist in the spring of 2013 and is a member of the Acupuncture Association of Colorado. Sarah also has a background in exercise physiology as she received a Bachelors degree from Colorado State University in Health and Exercise Sciences, specializing in sports medicine. This degree allowed Sarah to have a Western foundation and understanding for the body, physiological functioning and knowledge helping her to treat any type of ailment such as musculoskeletal problems, pain, digestive disorders, women's issues, pregnancy wellness, and stress-related disorders. Based on her knowledge of nutrition, as an alternative therapy to encourage healing, dietary and lifestyle coaching has become a staple in her treatments as well.
Scott Clemensen, MD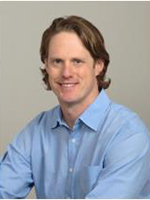 Dr. Scott Clemensen was born and raised in Boulder, and he attended medical school in Albany, N.Y. During his Family Medicine residency in Rochester, NY, he completed training in medical acupuncture. After his residency, he enjoyed three years of running his own integrated private practice in western New York's Finger Lakes region. Dr. Clemensen came home to Colorado and to Kaiser Permanente in 2008. He divides his practice time between the Baseline Medical Office Family Medicine department and the Centers for Complementary Medicine, providing medical acupuncture that is based on evidence. This unique combination allows him to provide members with an integrated mind, body, and spirit approach to personal health and disease management. He especially enjoys helping members with chronic pain achieve improved function and decreased dependence on medication with research proven acupuncture protocols.
Eva Levy, L.Ac.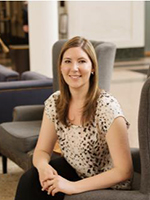 Eva Levy is a licensed acupuncturist in the state of Colorado. She finished her Masters of Science in Traditional Oriental Medicine (MSTOM) at the acclaimed Southwest Acupuncture College. This four-year program consists of over 3,000 hours of didactic and clinical education. She currently has over four years of clinical experience. She is nationally certified as a Diplomate in both Acupuncture and Chinese Herbology by the National Certification Commission for Acupuncture and Oriental Medicine (NCCAOM), the highest level of certification available. Eva received training in Kunming, China at the Yunnan Traditional Chinese Medicine Hospital. There, she trained with Chinese doctors. She also observed assessing and treating patients in a traditional Chinese setting. Even though Eva is trained to treat a variety of physical conditions, she specializes in treating psycho-emotional conditions-especially anxiety, depression, and stress relief.
Yaelle Dery, L.Ac.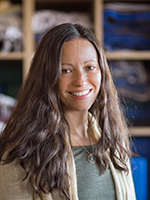 Yaelle Dery was born and raised in Denver, CO. She has travelled extensively around the world and has lived, studied and worked abroad.  Yaelle is certified in Acupuncture and Chinese Herbology by the National Certification Commission for Acupuncture and Oriental Medicine (NCCAOM) and is licensed to practice acupuncture in the State of Colorado. She received her Masters of Science in Oriental Medicine from the National College of Natural Medicine (NCNM) in 2006 and has been practicing Chinese medicine ever since. Yaelle has also studied wilderness based five-element acupuncture, which inspires practitioners to look to nature as a guide in understanding health, wellness and treating imbalance. Yaelle has also received specialized training in integrative oncology and women's health, and spent several years working in the Integrative Oncology department of Beilinson Hospital in Israel. Yaelle received her B.A. in Applied Kinesiology and has worked as an exercise trainer, designing exercise and nutrition programs for various clients. Diet and lifestyle counseling continues to be an important factor in her treatment protocols. Yaelle's intention is to remain humble and open to the guidance of the universe, to meet each individual on their unique journey in life and offer healing on a physical, emotional and spiritual level so that we may all learn to walk gracefully in the path of our destiny.
Hanania Cohen, L.Ac.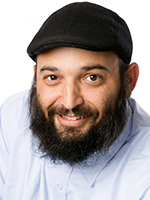 Hanania Cohan graduated with a diploma in traditional Chinese medicine from Reidman College in Jerusalem. He performed his clinical internship at Chengdu University Hospital of Traditional Chinese medicine in the People's Republic of China where he interned in a variety of departments including orthopedic, gynecology, pediatrics, dermatology and internal disease. Upon moving to the USA in 2007 Hanania Cohan was eager to learn how to change people behavior with quick results and attended the Hypnosis Motivation Institute (HMI) in California where a he completed a year-long program and graduated as a certified hypnotherapist. Hanania was certified in Neuro-feedback in 2012 with the Othmar method of neuro-feedback in Woodland Hills, California. In pursuing the highest form of education Rabbi Cohen also graduated with a master's degree in Science of Oriental Medicine (MSOM) from Dongguk University in Los Angeles, California where he was awarded as an "outstanding clinic intern". Hanania's mission is to use the traditional methods of Chinese medicine combined with the most modern scientific tools in order to bring balance to the physical, emotional, spiritual and mental aspects of a patient's life and improve the quality of their life as well.
Abby Presley, L.Ac.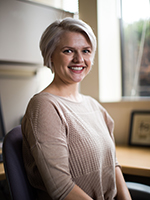 Abby Presley is a Southern California native. She found herself on the east side of the Rockies to obtain her Master's Degree. After four years of schooling, and studying in China, she completed her Masters of Science in Oriental Medicine. She has gone on to maintain a successful practice in retirement communities around the Front Range. This has given her vast experience of treating a lot of chronic pain (back, shoulder, knee, & neck), as well as arthritis and sciatica. While she enjoys her time working with the elderly, she also sees many cases of autoimmune disorders, allergies, headaches, migraines, anxiety, fertility, and stress based ailments. In Abby's spare time she makes customized Chinese herbal salves and formulas for her patients to aid in the recovery and treatment of modern diseases. Abby's treatment style is gentle, holistic and effective. She considers all factors such as age, lifestyle, occupation, stress levels and medical history to make a proper and personal diagnosis. Abby is passionate about Chinese Medicine and healthcare at large. She believes that every person deserves complete, thorough and accessible healthcare. She takes pride in getting to know each patient individually and helping them to receive the best possible care for their needs.