Marc Sorensen, DC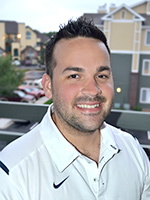 Dr. Marc Sorensen was born in rural Iowa, but spent most of his childhood in Omaha, Nebraska. Dr. Marc received his doctor of chiropractic degree from Parker University in Dallas, Texas. Previous education includes a Bachelor of Science degree in Biotechnology from the University of Nebraska at Omaha, along with extensive education in laboratory studies through George Washington University. He spent 8 years in the army reserves, where he was deployed for Operation Enduring Freedom. He has been practicing in Colorado for over 3 years. His focus is in sports chiropractic, with an emphasis on the chiropractic adjustment and myofascial release (in the form of Active Release Technique).  He has helped people suffering from many different conditions: neck pain, low back pain, sprains/strains, tendonitis, sciatica, cervical/lumbar radiculopathies and more.
John Hanks, DC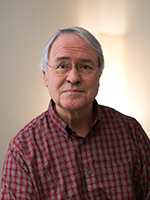 Dr. John Hanks has been in solo chiropractic practice since 1974. He is a diplomat of the American Board of Chiropractic Orthopedics and is certified as a chiropractor. He is a graduate of Bradley University and the National College of Chiropractic and holds a master's degree in Health Care Systems from the University of Denver. Dr. Hanks has served on the faculty of Colorado College of Chiropractic and is a visiting professor at the Waseda School of Healing in Tokyo, Japan. He has taught on the postgraduate faculties of three chiropractic colleges and has served as a consultant to the insurance industry on many occasions. Dr. Hanks has also served as a consultant to complementary and alternative medicine clinics and massage schools.
Borden Smith, DC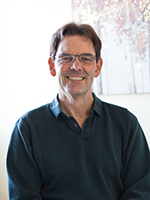 Dr. Borden Smith has been in active chiropractic practice since 1986. Hailing from Indiana, Borden went to chiropractic school in Atlanta before moving and establishing a practice for 5 years in Vermont. He has been in Evergreen, CO, since 1992. He has raised two children, both now out of college and traveling the world; he also has two wonderful step children and two grandkids. Dr. Smith has been married since 2003 to his wife, Lynda. He enjoys cycling, running, and hiking. He has worked at Kaiser Permanente since 2003 and enjoys all the aspects of Kaiser: patients, the comraderie of co-workers and management and the convenience of multiple locations. Providing quality chiropractic care is a driving force within him and he thrives in the Kaiser Permanente environment.
Catherine A. Valen, DC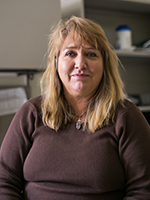 Dr. Catherine Valen graduated from Life Chiropractic College in 1986 and has been in active practice since then. In addition to chiropractic, Dr. Valen has extensive experience in other areas of health care, including certification as an athletic trainer, a degree in nutrition, and special training in post-traumatic brain injury. She has specialized in difficult or resistant cases that require special techniques or considerations, and her patients have been known to travel from other states to work with her. Dr. Valen loves her work and is extremely committed to providing thorough and excellent care to all of her patients, helping them reach their highest wellness potential and health goals. She brings her passion, enthusiasm, and experience to Kaiser Permanente.
John Waring, DC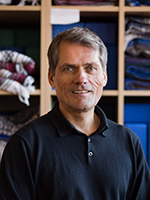 Dr. John Waring received a bachelor of science from Michigan State University in 1981 and received his chiropractic training and degree at Life Chiropractic College in Marietta, Georgia, in 1985. He has been practicing chiropractic in the Denver/Aurora area since 1986. His practice focuses on neuromusculoskeletal disorders, including sports injuries. Dr. Waring has a private practice in addition to his work with Kaiser Permanente, and he previously worked at a chronic pain clinic directed by two medical doctors. He was selected as a participating provider in a chronic neck pain research study performed in conjunction with doctors of chiropractic and medical doctors at the University of Colorado Health Sciences Center. Currently Dr. Waring is on the advisory board for Columbine Chiropractic Plan, and he has acted as a proctor for the Colorado State Board of Chiropractic Examiners.
Drew B. Colagrosso, DC, MS, BS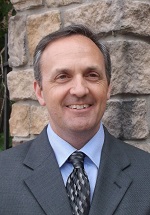 Dr. Colagrosso became a chiropractor because of his own personal experiences. As a child, his parents brought him to the chiropractor to maintain a strong immune system, keep him developing well and promote his good health. So becoming a Chiropractor was a natural career path for him to follow. Dr. Colagrosso started his Bachelor's degree in Human Biology right here in downtown Denver at the Auraria campus, and completed it in St. Louis at Logan University. He continued in St. Louis at Logan College of Chiropractic and received his Doctor of Chiropractic degree. In addition, Dr. Colagrosso has earned his Master's degree in Health Services Administration from St. Francis University. Since beginning his practice in 1988, Dr. Colagrosso has enjoyed lasting doctor-patient relationships with all his patients by providing professional, caring attention to your health. He makes sure you enjoy being treated here and feel comfortable referring your family, friends and co-workers. Dr. Colagrosso has worked in other integrated medical settings like this for many years, so he looks forward to working along with your other doctors and health care providers here at Kaiser Permanente.
Ron Malpiede, DC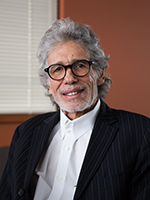 Dr. Ron Malpiede is a Colorado native, completing under graduate education at Auraria campus and graduated from Cleveland Chiropractic College K.C. in 1976. Dr. Malpiede completed post graduate Orthopedic training through National College and holds a certificate of completion in Chiropractic Orthopedics through Los Angeles College of Chiropractic. Southern California University of Health and Science and developed graduate research projects in biomechanics at the University of Denver department of Sports Science.
Jason Markijohn, DC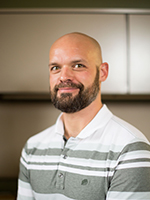 Dr. Jason Markijohn, D.C. completed his undergraduate studies at Allegheny College in Pennsylvania. In 2000, He completed his graduate studies at Sherman College of Chiropractic and received his Doctor of Chiropractic degree in December of that year.Since graduating, Dr. Jason has completed over 200 hours of continuing education with a focus on human nutrition, muscle strengthening/rehabilitation, and core muscle stabilization. Dr. Jason is a native of Pittsburgh, PA and moved to Colorado in October of 2006. He is a diehard fan of the Steelers and Penguins. Outside of the office, you may see Dr. Jason playing ice hockey, running with his Siberian Huskies, at the gym or attending a live music show. Dr. Jason's family and loved ones are an integral part of his life. He thanks all of them for their continued love and support! Dr. Jason Markijohn's professional mission is to assist multitudes of people live healthier lives and let people know that a wellness oriented lifestyle can assist you in reaching your optimum health goals. Dr. Jason will assist you in reaching your maximum health potential and will give you the best options for your health care decisions.
David Friedman, DC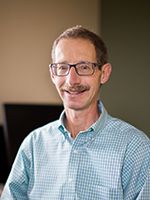 Dr. Friedman has over 30 years of experience in the chiropractic field. After obtaining his bachelor's degree in Molecular biology form the University of Colorado, he graduated valedictorian of his chiropractic class. He also has advanced degrees in chiropractic orthopedics and sports medicine. His manipulative techniques vary from very gentle to moderately forceful. Dr. Friedman is adept at treating patients suffering from chronic pain conditions such as osteoarthritis, degenerative disk disease and myofascial pain syndrome. He has been successful helping patients with sports injuries, joint sprains, muscle strains and headaches.
Patrick Noel, DC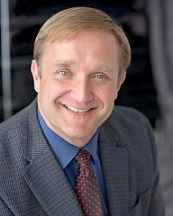 Dr. Patrick J. Noel graduated from the National College of Chiropractic in 1997. Since then he has been in private practice in the Denver Metro Area. Although he considers himself a family practitioner, Dr. Noel has a special interest in sports medicine. As a former high school and collegiate athlete, Dr. Noel has first-hand experience of the physical demands and injuries associated with athletics. Dr. Noel is also extensively trained in Occupational Medicine. This education not only allows him to treat the injured worker, but also allows him to work with corporations to prevent injuries in the work place.

Dr. Noel understands his patients have different goals, expectations, and motivations. That's why he will do his best to customize your treatment based upon your desires and needs. Some patients enjoy prompt adjustments, while others enjoy twenty minutes of extra rehabilitation exercises. Some patients are just there to feel a little better while others feel it is important to reach complete health. He will do his best to fulfill your individual expectations. "I hope with my special training in sports and occupational medicine to utilize this knowledge to develop new strategies to prevent and treat injuries in both fields." Although most of Dr. Noel's spare time is spent with the daughter, he enjoys playing softball and volleyball, weightlifting, motorcycling and ATVing in the mountains.
Anna McNab, DC
Dr. Anna McNab received a Bachelor of Science from Northern Arizona University. She graduated from NAU with honors Magna Cum Laude. Upon completing her under graduate degree, she taught English in Taichung, Taiwan. After returning from Taiwan, she earned her chiropractic degree at the University of Western States in Portland, OR where she graduated with honors Cum Laude and was the salutatorian. Since 2008, Dr. McNab has been practicing in an integrated clinical setting in Denver. Her practice focuses on the treatment of sports injuries, pediatrics, pregnancy, whiplash injury, headaches, arthritis and many other of today's common conditions. Dr. McNab is committed to delivering the highest quality of patient care and strives to help her patients reach their individual treatment goals. While out of the office, she enjoys yoga, hiking and spending time family.
Samantha Boldt, DC
Dr. Samantha Boldt grew up in the northwest suburbs of Chicago and attended Bradley University in Peoria, Illinois for her undergraduate degree. She then moved to Marietta, Georgia and received her Doctorate of Chiropractic from Life University. Dr. Sam's interests and passions lie in the total wellness of the human body. A large part of health comes from having a properly aligned spine, and she uses the Gonstead and Diversified technique to perform hands on adjustments. Her other passions luckily coincide very well with the Colorado lifestyle. On weekends, you can almost always find her skiing if there is snow. Otherwise, hiking with her cat, rafting, and biking are all activities she can enjoy in warmer weather!