Dallas Cox, LAc
Where I practice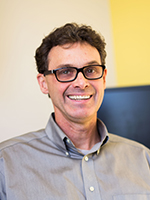 Lakewood Medical Offices
8383 W. Alameda Ave, Lakewood, CO 80226
Monday-Friday, 9 a.m. to 1 p.m., 2-5:30 p.m.
To schedule an appointment, call: 844-800-0788
About Me
I received my bachelor of science from the University of California, San Diego, in 1986. I received my Acupuncture and Chinese Medicine training from the Colorado School of Traditional Chinese Medicine, graduating in 2000. This program involved three and a half years of study, with one and a half years of clinicals. I am nationally board certified in Acupuncture and Chinese Herbal Medicine by the National Coordinating Committee for Acupuncture and Oriental Medicine with licensure in the state of Colorado. Following my schooling, I studied and practiced for two years under Dr. Lixin Zhang, a 10th-generation acupuncturist from China. I received further training from Dr. Zhang in general medicine and areas of specialization, including asthma, pediatrics, post-stroke care, and head-injury recovery.
About My Practice
My clinical interests and experience include treatment of allergies/sinus conditions, arthritis pain, digestive conditions, gynecological/fertility issues, insomnia, muscular/skeletal pain, migraines/headaches, and neurological conditions/neuropathy. I like to encourage patients to be proactive with their health, and often provide suggestions to benefit their wellness.

How I thrive
It is always wonderful to spend time with my family. I enjoy being active and spending time outdoors. I like to give back to my community through support and volunteering.