Drew Colagrosso, DC
Where I practice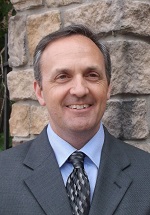 Westminster Medical Offices
11245 Huron St, Westminster, CO 80234
Monday-Friday, 9 a.m. to 1 p.m., 2-5:30 p.m.
To schedule an appointment, call: 844-800-0788
About Me

I became a chiropractor because of my own personal experiences. As a child, my parents brought me to a chiropractor to maintain a strong immune system, keep me developing well and promote my good health. Thus, becoming a chiropractor was a natural career path for me to follow. I started my Bachelor's degree in Human Biology right here in downtown Denver at the Auraria Campus, and completed it in St. Louis at Logan University. I continued in St. Louis at Logan College of Chiropractic and received my Doctor of Chiropractic degree. In addition, I have earned my Master's degree in Health Service Administration from St. Francis University.
About My Practice

Over the years, I have attended hundreds of hours of continuing education to further my knowledge and improve my skills for safe and effective chiropractic treatments. Since beginning my practice in 1988, I have enjoyed lasting doctor-patient relationships with all my patients. I do this by providing professional, caring attention to your health. I make sure I do everything I can to build that same relationship and trust with you, so you enjoy being treated here and feel comfortable referring your family, friends, and co-workers. I look forward to working along with your other doctors and health care providers here at Kaiser Permanente.

How I thrive
My wife and I live in Arvada. We have three boys, two in college and one in high school. Our youngest plays hockey for Ralston Valley HS; my wife teaches art there as well. We enjoy travelling and, since we both come from big families, we love getting together for family events.