Jenna Mears, LAc
Where I practice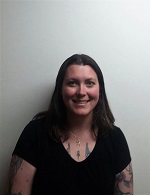 Midtown Medical Offices
1960 N Ogden St, #100, Denver, CO 80218
Saturday, 9 a.m. to 1 p.m.
To schedule an appointment, call: 844-800-0788
About Me

I was born and raised in Colorado and attended Southwest Acupuncture College in Boulder. I've always wanted to be in the medical profession and acupuncture school was the best fit for where I was at in life at the time. I graduated with my Masters of Science in Acupuncture in August 2012 and became state licensed in 2013 after the birth of my youngest child. I feel that I treat from a place of understanding and compassion and I consider myself a catalyst to promote the change that helps the body find its path back to wellness. I look forward to diligently working with my patients to help them achieve their health goals.
About My Practice
I rely on the gentle Japanese form of acupuncture as well as a gentle version of traditional Chinese acupuncture. From my extensive training, I am confident in addressing a variety of health concerns such as pain, back pain, insomnia, headaches, common cold and flu symptoms, stress, depression and many other conditions. I also work with Veterans and active duty service members on a regular basis which I feel adds to the layers of understanding and compassion that I bring to the treatment room.

How I thrive

Being the mom of three keeps me plenty busy. Together we spend a lot of time at the zoo, museum, and with extended family. I'm also a crafter and enjoy knitting, weaving and quilting.