Joseph Busa, DC
Where I practice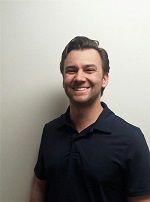 Midtown Medical Offices
1960 N Ogden St, #100, Denver, CO 80218
Saturday, 9 a.m. to 1 p.m.
Pueblo North Medical Offices
3670 Parker Blvd, #200, Pueblo, CO 81008
Tuesday & Friday, 9 a.m. to 1 p.m.
To schedule an appointment, call: 844-800-0788
About Me
I earned my Bachelor's degree at the University of Central Florida before earning a Doctorate in Chiropractic at LIFE University, one of the leading chiropractic colleges in the world. I am a licensed chiropractor in the state of Colorado, and have been published in the Journal of Upper Cervical Chiropractic Research for my efforts on the resolution of hypertension through chiropractic adjustments. Born and raised in Florida, I now call Colorado home.
About My Practice
I have studied the most widely used adjusting techniques available in the chiropractic community, and am able to offer you the highest possible quality of spinal care. I am passionate about the field of Chiropractic and enhancing the healing of all health conditions. I hold firmly that everyone benefits from chiropractic treatments, and am passionate about sharing my knowledge to help my patients heal quickly, and permanently.

How I thrive
I enjoy the active lifestyle that Colorado has to offer. Snowboarding, hiking 14ers, and heading to the mountains in Vail are among my favorite Colorado activities.