Michelle Cone, LAc
Where I practice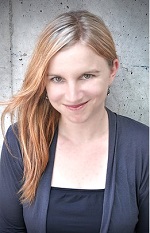 Smoky Hill Medical Offices
16290 E. Quincy Avenue Aurora, CO. 80015
Monday-Friday, 9 a.m. to 1 p.m., 2-5:30 p.m.
To schedule an appointment, call: 844-800-0788
About Me
I am a Colorado native with a lifelong interest in the study and practice of traditional medicine, science, energy and the healing arts. I was exposed to acupuncture at a young age and marveled at its ability to restore health where other modalities fell short. I hold a Doctorate of Acupuncture and Chinese Medicine from Pacific College of Health and Science. I am nationally certified as a Diplomate in Oriental Medicine by the NCCAOM, including certification in Acupuncture, Clean Needle Technique, and Chinese Herbology. I also have a background in chemistry and engineering and worked for several years in research.
About My Practice
I am passionate about helping to relieve acute and chronic pain, support emotional balance, and have considerable experience working with women's health. I strive to bring my passion for research to the practice of Chinese medicine, following insights from new scientific discoveries on the amazing benefits of acupuncture.

How I thrive
I love to travel and explore new places and cultures. In Colorado, I love spending time in nature, snowboarding and hiking. I thrive by staying active with my husband and our young son.